Seasonal tastes that enable you to feel the four seasons in Japan.
Local seafood dishes made with ingredients directly purchased from Zatsugasaki Port.
We cook typical Japanese seasonal ingredients such as green tiger prawns, soles, saber fish, etc.

Sea breams and Spanish mackerels bring the spring breeze.
Conger pikes bring you coolness in summer.
In autumn, there is a harvest festival to celebrate the wealth of food in Wakayama.
In winter, we purchase long tooth groupers, very rare quality fish from Wakayama.

We offer sliced fish using only fresh seasonal ingredients from the rich nature of Wakayama. We also offer porridge prepared using collagen-rich soup stock.
Enjoy the freshness of the ingredients you can't find anywhere else.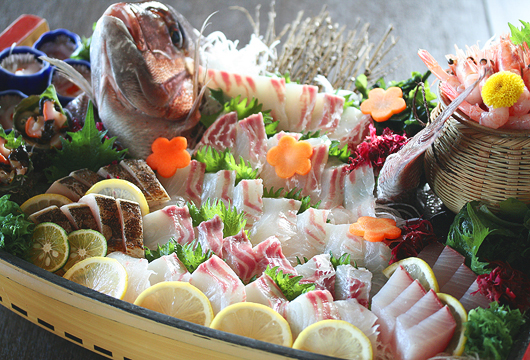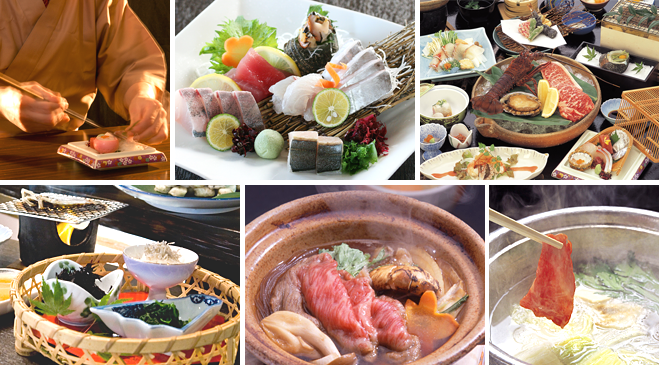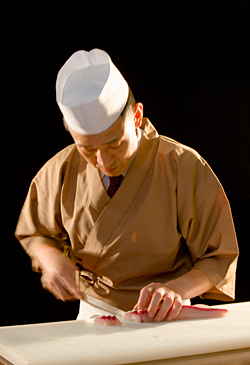 Our chef visits the market everyday and selects fresh ingredients to cook for the day.
Enjoy a variety of luxury food made of seasonal ingredients.